DESIGNED FOR COMPLIANCE | ENGINEERED FOR SAFETY
After 30 years in pharmaceutical packaging, our founder Nancy Gruskin Warner has brought her expertise in package engineering and compliance regulation to the cannabis industry. Since 2013, we have been forging a path in compliant child-resistant packaging for medical and recreational products with our innovative, patented products, helping to shape regulations for an emerging market. In addition to custom and stock packaging, we offer materials, packaging components, processes, and scalable equipment to meet the evolving needs of our customers.
Testimonials
In the industry, we strive to find packaging partners who blend outside expertise with the flexibility and innovative spirit that is required to make child-resistant packaging work for infused products. Nancy Warner is just that.

When I first met Nancy three years ago she was the only person finding ways to make F1 Blister Packs available to cannabis businesses. Her solution oriented mindset help us blister pack a product on site without enormous investment – while still achieving an incredible custom look and feel. From there, she has continued to help us find innovative packaging structures and improve our manufacturing process.  We rely on Nancy to help us stay up on new ideas and new ways to use them – all while ensuring that they comply with the highest standards in the CR space. We are very grateful that experts like Nancy have come to the cannabis space. They help us all do better.
Lindsay Topping
Director of Marketing, Dixie Elixirs
Latest news

While flower is still common, the sheer number of delivery methods is staggering; edibles, transdermal patches and infused products are seeing a rise in popularity. "A lot of medical patients don't want to smoke the flower, either for health reasons or they're limited in where they can smoke," says Wes Mancoff, President of Thomas Packaging. Capsules and […]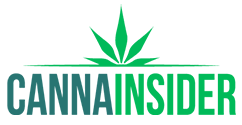 Packaging is a huge consideration for cannabis infused product companies both in terms of having a child-proof and safe product but also in terms of maintaining a visible brand identity that resonates with customers. Here to talk with us about packaging in the cannabis industry is Nancy Warner of Assurpack.

JUNE 2017 NYC WOMEN GROW SIGNATURE NETWORKING EVENT Women Grow – New York City How to do Cannabusiness Without Touching the Plant Nancy Gruskin Warner is the CEO and founder of Assurpack, a cannabis-focused packaging company. Nancy has a degree in package engineering and has 30 years of experience in the pharmaceutical industry, specifically in pharmaceutical […]
See all our news