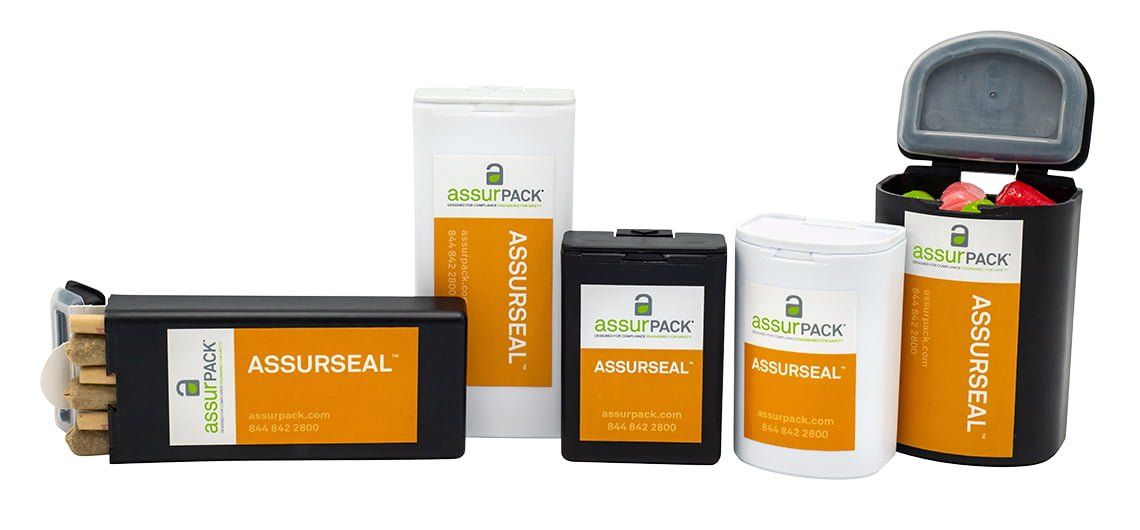 M Line: Unbeatable Freshness for Multi-Pack Pre-Rolls
Experience the next level of freshness with AssurSeal M Line packaging. Engineered to perfection, these packages are fortified with an ultra-tight seal that effectively locks out dryness and seals in the precious terpenes of your pre-rolls. The result? Each pre-roll stays as fresh as the moment it was made, ensuring your customers enjoy a consistently superior smoking experience. Available in various sizes and configurations, AssurSeal® M Line guarantees lasting freshness for pre-rolls of all lengths.
D Line: Innovative Design, Extended Shelf Life
Meet AssurSeal D Line — where innovation meets preservation. Crafted with a unique "D" shape, these packages effortlessly fit into pockets and purses, making them convenient for on-the-go users. Made with food grade plastic, this airtight edibles packaging ensures a clean enclosure for your gummies or chocolates. The tight closure extends the shelf life of edibles and flower, and the distinctive form also serves as a canvas to enhance your brand's identity. AssurSeal D Line caters to medical users with one-handed operability while maintaining CPSC certification for child resistance. Stackable for appealing retail displays and streamlined inventory management, this packaging solution does it all.
Learn More About AssurSeal®