Why Cannabis Packaging is the First Step in Launching a Cannabis Product Line
July 24, 2020
For many companies launching a new cannabis product, packaging is an afterthought. While it's only natural to focus on product quality and marketing when you're crafting an offering, know that packaging will strongly affect your initial sales — and your long-term success. 
Cannabis packaging does more than attract customers. It also influences how your production flows, how shelf life is determined, and how your product will display on retailers' shelves. And it's not just your primary packaging that matters. Your secondary packaging — the boxes that ship to your customers — will also affect your finances and your product's quality.
Because your packaging is so interrelated with your product, it makes sense to co-develop your packaging and your product at the same time, or at least keep a mindful eye on your eventual packaging solution. All too often, manufacturers design the product and then start looking for a package to fit the product. This is often problematic. So, in this post, we explore how packaging supports — and even determines — a product's launch and how you can work with your packaging supplier to ensure success.
The Hidden Costs of Cannabis Packaging
Packaging costs are more complex than most people realize. As you develop your product — whether it's an edible or an oil cartridge — you'll want to be mindful of the unexpected packaging costs your design will incur. 
If your production process entails placing inserts into boxes, heat sealing, or manually applying labels, expect a slower process and greater expenses. These labor expenditures are a per-item cost, and, just like the packages themselves, they scale with production. As you grow, they'll grow too.
So does that mean it's time to automate? Maybe, or maybe not. Though the right equipment can drastically reduce payroll, it comes at a price that is unworkable for some businesses. Especially in the early phases of a company or product, striking a balance is important. Discuss your production strategy with your supplier so they can better understand your needs — now and in the future. They can help you assess how greater automation would benefit your business and if now is the right time to invest in more sophisticated equipment.
Shipping can also be a hidden cost that hampers long-term profitability. How efficiently will your product fit into its secondary packaging? Oddly shaped packaging can be an eye-catching benefit on the shelf, but it may be a problem when selecting a shipping container. The same holds true for the weight of your packaging; heavy units cost more to ship. Such considerations may seem like minutiae but, over time, these expenses impact your profitability. Taking the long view now can save thousands of dollars in the years to come.
Upfront Expenses: How Much Does It Cost for Custom Cannabis Packaging?
Many manufacturers base product ideas on creative, unusual packaging. After all, it's what stands out. Yet the one-time expenses of setting up a run of custom packaging can derail a product launch late in the game, and less expensive options may create that custom-branded look if you're creative.
So what causes the upfront expense of custom packaging? Regardless of the size of the packaging run, skilled designers must craft the design and ensure it meets requirements for materials integrity, compliance, and manufacturability. 
Equipment is another significant upfront expense. Tooling will need to be built for the special shape of your package which will enable a custom shape for your blister pack, and you may need equipment systems for on-site blister packaging. Even better, direct-pour molding equipment for edibles is available if you're ready to make an upfront investment that spares you ongoing expense.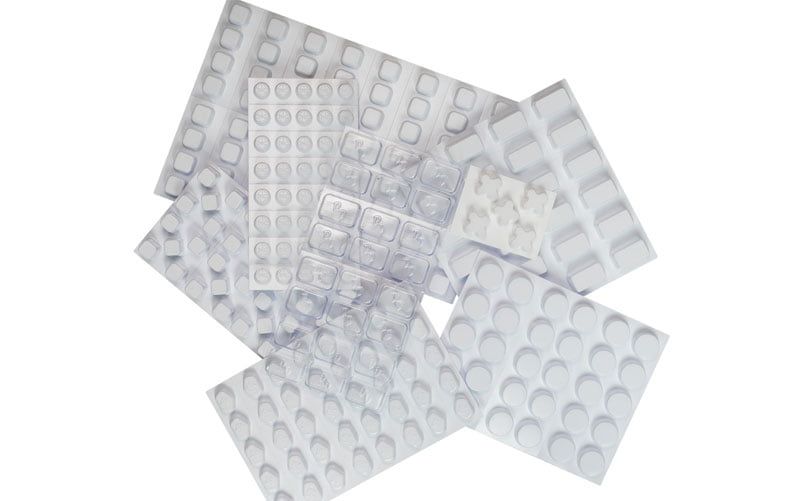 With direct-pour molding, you can use blister packs as the mold for the product. That effectively saves a step in the production process because your employees don't need to transfer your product from the mold to the package — it's already there. For direct pour, AssurPack offers the AssurCard, which lets you streamline your packaging with simple equipment. If you need more information about direct-pour molding for edibles, feel free to contact an AssurPack representative for a consultation.
Because of the wide range of options, it's difficult to put a price tag on custom packaging design services but, if you're interested, it's important to submit an inquiry to a supplier early in your product development.
The built-in expense of custom packaging drives many companies to opt for stock packaging — packaging that is available and ready to ship immediately. Because stock packaging is produced in bulk, it's much more cost effective than customized options.
The trick to utilizing stock packaging — while still maintaining your distinctive brand — is in the printing and secondary package design. High-end graphics can create a custom look when combined with direct print and foil embossing. Working with a cannabis-specialized packaging supplier helps too. Not only will they understand your compliance issues, but they'll also have preconfigured options for edible packaging and vape cart packaging.
Consumer and Product Protection
Your new product must meet your state's compliance standards. So, regulatory concerns are something to account for early on.
Working with a cannabis-specialized packaging supplier ensures you'll have a compliant solution for your new product. Whether you're going with stock packaging or a custom design, a packaging supplier should be able to provide documentation of their product's child resistant certification according to the guidelines from the Consumer Products Safety Commission (CPSC). State regulators will require this certification before your product enters the market.
Packaging must protect your product as well as it protects the consumer. With such a diversity of products on the market, there are no one-size-fits-all solutions. An edible has different requirements than a pre-roll, which has very different requirements than concentrates. A cannabis-savvy package engineer can guide you toward a solution for the most common challenges of moisture problems, product protection, and ease of use in production and for the consumer. 
Sometimes, packaging materials — like paper board — don't provide the required moisture protection. This is especially true with environmentally friendly packaging. These technologies may be "green" yet they haven't advanced far enough to adequately provide protection for freshness. Make sure your new packaging strikes a balance between sustainability and product protection.
Branding for Cannabis Product Packaging
As your product ideation progresses, make sure that your eventual packaging solution is "on brand." Does it fit your company's personality and match your existing products? Does it maintain the same iconography, colors, and text as your marketing materials? And does the package design represent the product accurately?
Good packaging boldly stands out from products with neighboring shelf space and communicates clearly. Ideally, your new product will have a central value proposition — maybe it's easier to use, organic, or more potent. Whatever your central advantage, convey it directly, both with words and imagery. The written copy that describes the value proposition should be the largest type on the package, and it should resonate with the product's vibe too, in terms of colors, shapes, and stylization.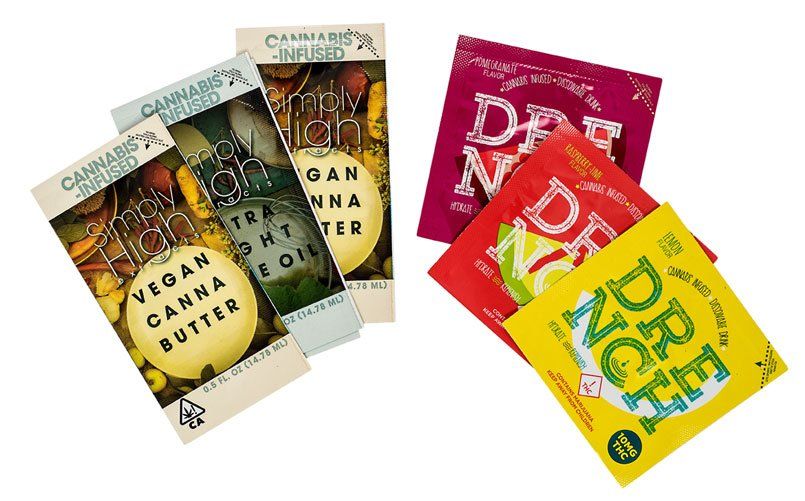 Some companies operate under a central corporate brand while others establish sub-brands for each product or product line. A sub-brand works well when appealing to different market segments. If you're adding a CBD line, for instance, your new customers may respond to different brand features than those who use recreational products. That might mean establishing a new brand name or simply modifying your marketing for the CBD product. Either way, make sure to incorporate package ideation into your product development early on.
Start Your Packaging Journey Now
Because packaging and product development are so closely related, it's best to consult with a package development expert sooner rather than later. They can help you maximize your budget to meet your branding goals so that you stand out. Even better, they can provide insight into how your choice of packaging will affect your production dynamics and impact your long-term profitability.
If you're ready to roll out your new product — or want to transition the packaging of your existing products — AssurPack is here to meet your needs. Contact us today.