Your packaging may be only one part of your brand's equation, but it's the part your customer interacts with the most. Custom packaging is essential to building a brand in the cannabis industry , allowing you to have a unique style and feel that connects with your customer . Your packaging is a physical manifestation of your brand's values, themes, and messages. AssurPack brings full-spectrum packaging options that can be personalized to meet your cannabis product needs, has thoughtful easy-open, compliant features and is superior in keeping product fresh.
Solutions For Any Cannabis Need
We pride ourselves on giving you a best-in-class packaging partner you can rely on to fulfill your company's needs. Working to bring you cost-effective packaging options that can scale, we create our products for companies large and small alike.
Elevate Your Packaging with Custom Branding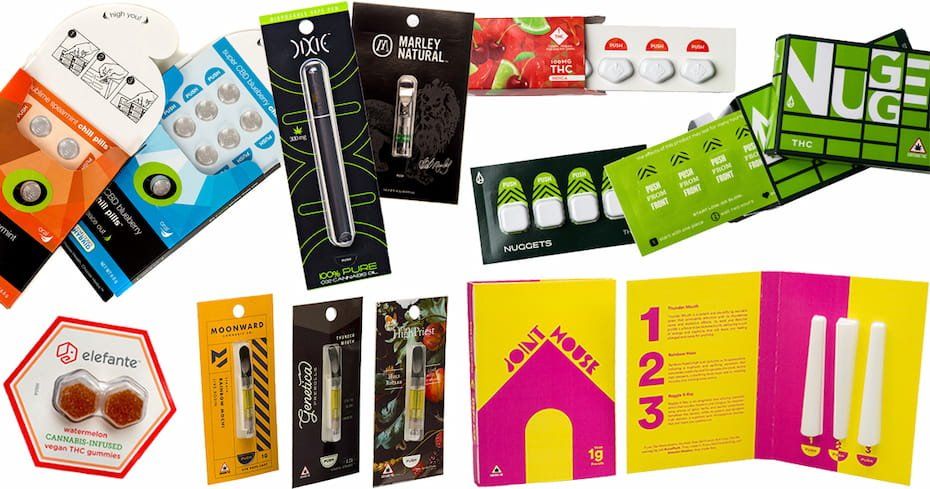 Enhance the visibility of your brand with custom design elements. Our expert team can boost your brand with shrink labels, direct print and other innovative finishes that align perfectly with your brand's identity. We've got you covered whether you need compliant messaging, captivating designs, or specific product information. Let us help you make a strong impression on dispensary shelves and connect with your customers through custom branding.
Tailoring Stock Packaging to Your Needs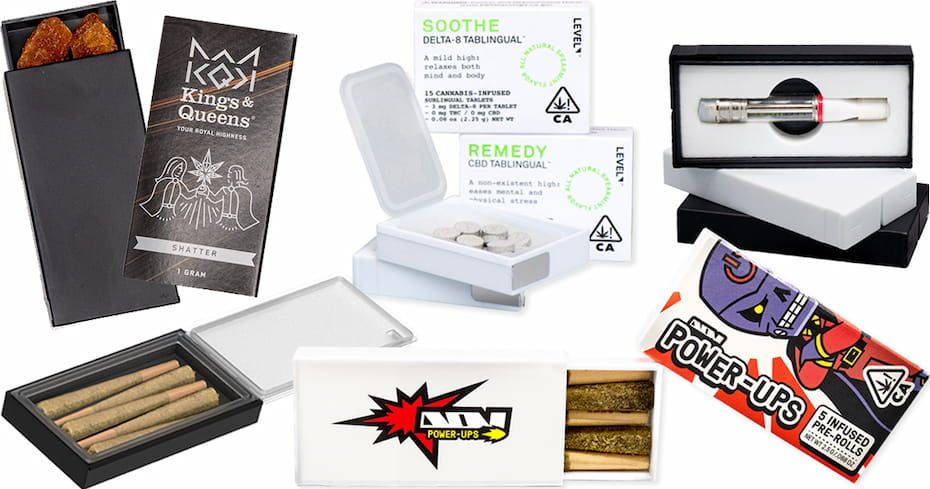 Looking for packaging that's uniquely yours without the full custom design process? AssurPack offers stock packaging customization. Choose from our range of stock packaging options and tailor them to meet your requirements with inserts and secondary packaging such as cartons, sleeves and displays. From sizes and shapes to branding elements, we allow you to make these stock solutions your own. Our package engineers will guide you through the customization process, ensuring your packaging stands out while maintaining compliance.
Unleash Your Creativity with Total Custom Solutions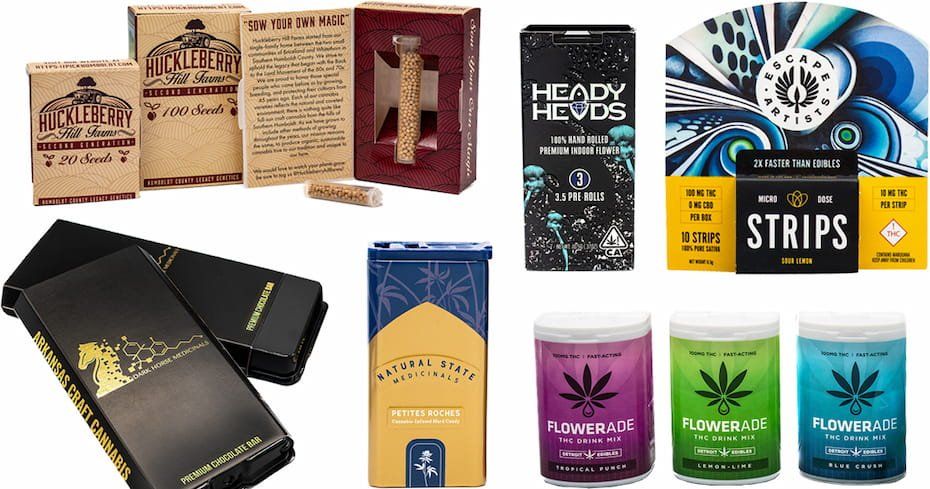 For those seeking the peak in customization, AssurPack offers total custom packaging solutions. Utilizing our existing range of packaging elements, such as CR compliant yet easy open features, certified airtight closure and sustainable materials, our experienced package design engineers will work with you to design your very own unique package, perfect for your product and brand. We make your vision a reality, from unique shapes and sizes to captivating designs. Our team will work closely with you to ensure that your custom packaging looks exceptional and complies with all regulatory standards. With AssurPack's total custom solutions, your packaging becomes a unique and unforgettable part of your brand's story.
What Makes Us Different
Along with any packaging needs, we work to take our quality a step further by building a partnership that transcends packaging. We work with you to understand your vision, your goals, and your objectives and work to build packaging solutions that get you there. Over the past decade, we've built relationships with manufacturing and automation partners to empower you.
Outside of Packaging: Cartons and Displays
In addition to customizing primary packaging, AssurPack offers customization for retail needs with cartons and displays. Whether you need cartons for easy transportation and storage or eye-catching displays for dispensary showcases, we have the expertise to bring your vision to life. Our Structural Folding Carton Designer will work with you to create packaging solutions that enhance your brand's visibility and appeal.
Efficient Project Management
At AssurPack, we understand the importance of efficient project management. Our hands-on approach ensures that your customization needs are met effectively and on time. We bring a team with over 50 years of packaging experience in regulated industries with trusted partners. We take pride in delivering custom packaging solutions that align with your vision and goals.
Scalability Through Automation Partners
We recognize that as your business grows, scalability becomes crucial. We collaborate with automation partners to help you scale your operations seamlessly. Automation has the ability to significantly reduce the overhead that your company faces with filling and labeling packaging. Our network of partners ensures that you can meet increasing demands without compromising on quality or customization.
Your Partner in Customization
AssurPack is your trusted partner for cannabis packaging customization. Whether you're looking for custom labels, tailored stock packaging, or total custom solutions, we have the expertise and experience to bring your vision to life. Contact us today to discuss your unique packaging needs, and let us help you stand out in the competitive cannabis market.
Contact us now to start customizing your cannabis packaging.