How to Establish a Cannabis Brand That Keeps Customers Coming Back
August 17, 2020
Most clients who come to AssurPack® for cannabis packaging that supports cannabis branding too — and with good reason. Hundreds of new cannabis companies enter the market every year, making it more difficult than ever to stand out on the shelf.
But, aside from a hot marketing buzzword, what is branding? How does branding relate to packaging? And most importantly, how do you build a cannabis brand that attracts raving fans and repeat business?
In this post, we examine why branding is so important for cannabis companies, and how your packaging can help — or hurt — your ability to compete in a crowded market.
Branding vs. Packaging
Though they interrelate, branding and packaging are not synonymous — at least not in the age of multi-channel advertising and media. Originally the word "branding" came from a Norse word, "brandr," which meant "to burn." To this day, cattle ranchers brand their livestock with hot irons to prevent the theft of their herds. A century ago, wooden crates of consumer products like soap were marked with a hot-iron stamp too.
Today, the term branding refers to the practice of establishing an identity for a company or product. A brand is a cohesive personality and set of characteristics that appeal to a segment of consumers. It helps them differentiate one product from another in the marketplace. Moreover, a brand creates meaning, as a consumer's decision to choose one brand over others means something about them; it expresses their values and aligns their identity with that of the brand.
Designer clothing labels are a great example. A well-known brand logo can greatly influence some consumers' decision making. Many will pay more for branded clothing when other options are cheaper and of similar quality.
Packaging, which is distinct from branding, protects products as they travel through the supply chain and into the hands of customers. And in the case of cannabis medicines, packaging protects children from accessing the product.
Packaging also serves as a promotion of your brand and an important touchstone of brand identity. It's what identifies your brand at the point of sale, and it's a last-minute advertisement too.
A product's packaging needs to be congruent with the rest of your brand's marketing. Otherwise, if the packaging is out-of-step with the rest of the iconography, consumers are less likely to buy your product, and they're less likely to connect with your brand's personality. When your customers are relating with your brand, they're seeking many of the qualities of a good friend; dependability and consistency are high on the list of desired traits.
So, your packaging isn't your brand. And your logo isn't either. But your brand is the sum of the logo, and packaging, and all the other elements that consumers experience when they interact with your company, right down to your customer service agents on the phone.
Why is Branding So Important for Cannabis Companies?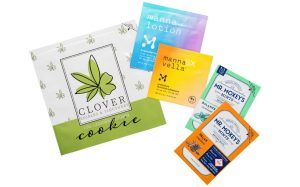 Branding is important for all consumer packaged goods — not just cannabis. It creates trust and increases the chance that consumers recognize the brand's products. Internally, branding provides employees with a sense of direction and lays the foundation for strong company culture.
Yet branding is especially critical for cannabis companies. Many cannabis goods — especially flower and concentrates — are indistinguishable until they're experienced. That makes it easy for you to get lost in the crowd of producers, and all too easy for your customers to forget your brand on their next trip to the dispensary.
Branding is a must for repeat business. What's more, good branding increases the perception of your product's quality. Australian researchers proved this with a study that gave participants two types of cigarettes: a name brand and a generic brand. Smokers consistently rated the name brand as being more enjoyable.
The punchline, however, was that the two types were the same brand and contained the same tobacco! The brand had improved the subjective quality of the product.
Quality, it seems, is subjective. So when consumers are anticipating a premium product, that's exactly what they'll experience. When you improve your branding, you're literally improving your product.
Great packaging enhances the user experience at the time of consumption, even before your customers try your offering. In a more tangible sense, packaging increases quality by preserving freshness and making consumption safe and convenient.
"Packaging can be a theatre, it can create a story."
— Steve Jobs, Apple
But the quality of your product and brand isn't just important to consumers. You're appealing to a secondary audience too — retailers. Winning shelf space is the first step in winning customers. Because retailers align their brands with those of the brands they choose to sell, your image reflects on theirs.
Investors look for strong branding too. When you're seeking investors, branding shows them the viability of your venture. And if it comes time to sell your company, branding matters again. Ultimately, when a company changes hands, the buyer isn't purchasing the production equipment; they're buying the brand and the distribution relationships that create a revenue stream.
Four Tips for Establishing your Cannabis Branding
The first steps of branding are internal, and involve a lot of brainstorming, soul searching, and demographic research. Many marketers make the mistake of investing time into social media or print advertisements without clear branding. Yet, with a clear brand in place, all their marketing efforts would have been more effective.
Some companies choose to work with a cannabis branding agency, and doing so may be helpful. However, professional cannabis branding is expensive, with agency fees ranging from $15,000-$100,000, depending on the agency's reputation and the scope of the services. For many, a freelance marketing consultant and a good graphic designer may be a better option.
If you're going to make a go at branding your own company, the tips below may help:
Demographic Research
Unfortunately, cannabis marketers don't have access to the same caliper of market research found in other industries. But that's changing. Publications such as Marijuana Business Daily and Cannabis Business Times collect industry stats, and data analysis firms like the Brightfield Group are offering paid reports that may be worth the expense.
In truth, a brand should seek to fulfill a particular demographic's needs, and work backward from the demographic's needs to determine the product they'll offer. If market research finds that 40- to 50-year-old women like low-dose edibles, it doesn't make sense to target them with a line of concentrates; it makes more sense to give them what they want — low dose edibles. However, if you've already defined your product — as many companies have — you'll need to identify a subset of those consumers. Concentrate consumers, for instance, might be divided into medical users, college students seeking potency, and people seeking boutique, terpene-rich rosin.
When you find a demographic of people who you'd like to engage with — one that matches your product well — you'll want to step into their shoes, speak their language, and hang out where they do. Envision their goals and dreams. Empathize with their problems and stresses. Then, build them a brand that delivers the experience and identity that they want.
For 40- to 50-year-old women, relaxation trumps recreation because they're balancing work with family. So a targeted brand would do well to make stress-relief a central feature of the company's messaging, which would be smart while also feminine. Packaging with pastel colors and minimalistic spa-like iconography might be a good choice too.
Find Your Unique Selling Proposition
You'll want to boil your brand's benefits down to one central theme that's easily stated in a single phrase. And when it comes to your packaging, you don't have the real estate for lots of claims and taglines.
Instead, the style of the packaging can convey your benefit. If you're selling a health-oriented CBD drink, a glass bottle that evokes old-time pharmaceutical elixirs might be a good choice. If your brand focuses on potent concentrates, you'll want packaging that appeals to Millenials and does an especially good job of keeping your terpene-rich extracts safe.
Packages with large surface areas can help too, because they provide more real estate for graphics. But large-surface-area packaging need not be bulky. AssurPack® offers the AssurPouch®, that maximizes branding potential with minimal material expenditures, and the patented AssurCard® that allows individual blisters for each of your edibles.
Match Your Packaging to Your Brand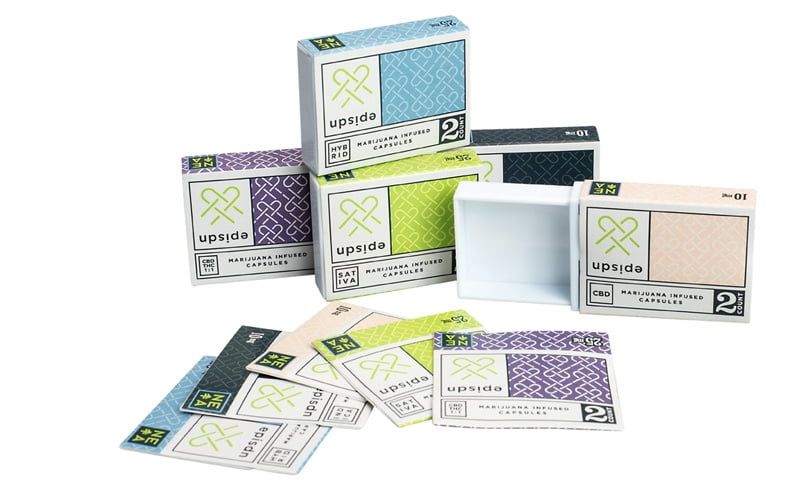 Are you targeting an active audience who prefers hiking over couch surfing? Bright, orange graphics, and bold font are good choices. If you're marketing organic CBD edibles, you'll probably arrive at an entirely different color scheme with very different messaging.
And if your customer avatar cares about sustainability, you can suit that need by using recycled materials and reusable designs. Puma, the manufacturer of athletic wear, introduced a reusable bag to transport their shoes. The recycled bag, dubbed "The Clever Little Bag," cuts down on packaging while serving as an enduring advertisement for the brand.
AssurPack® builds sustainability into our cannabis packaging whenever possible. Many of our solutions are reusable, and feature sustainability sourced materials whenever possible. If you're looking to highlight your environmental stewardship, make sure to check out our SecurSlide BP®, which is made from 50% wheat resin and recycles as a conventional plastic. Its sliding-drawer design is clever enough that many consumers keep the package after the product is gone — and thus keep your logo in their pockets as a reminder!
Do Some Soul Searching and Brainstorming
Your customers aren't the only ones who should love your brand; you should too. Your team must have a natural affinity for the target customers, whether they're moms or college students. If your brand isn't aligned with your values and your interests, it's likely you'll get bored or go astray.
Aside from a critical piece of your marketing plan, branding is a great opportunity to get all your stakeholders on the same page so far as their values. Oftentimes, a team has conflicting priorities unknown to themselves. Some members may value providing quality medicines while others have a stronger profit motivation. The most common motivations for cannabis entrepreneurs are profit, the desire to provide quality medicines, and the dream of living the cannabis lifestyle.
Whatever your reasons for entering the cannabis industry — or overhauling your image — branding is one of the most important and enjoyable parts of running a business. It's your best chance to assert your personality, connect with your customers, and manifest your values.
Need help finding a package that highlights your brand? AssurPack® can help. Call your representative today to discuss cannabis packaging possibilities that can build your brand while maintaining your budget.