Essentials for Choosing Edibles Packaging by Type
November 6, 2023
The world of edibles is exploding. New form factors seemingly come out every day with different delivery mechanisms. Chocolates, gummies, mints, teas, the list is ever-expanding. AssurPack® stays ahead of the curve by ensuring we have packaging for every type and form factor you can think of. Each type of edibles comes with its unique set of challenges regarding packaging, but we've got you covered.
Gummies: Sticky Icky, Ooey Gooey
The leading edibles product of the legal cannabis market, gummies make up almost 75% of the United States edibles market and 12% of the legal cannabis market. The two best products for cannabis gummies in our arsenal are the AssurClam® and the AssurSeal®, both made with food-grade plastics and are completely recyclable. AssurPack® works with you to make both sustainable gummy packaging and branded gummies packaging.
Chocolates: A Sweet Treat
Cannabis Chocolate bars are a classic edibles choice, easy to dose, simple to form, and tasty to consume. The two products we recommend for your chocolate bar needs are the AssurClam® and the AssurPro® Carton, two options with stock packaging and custom abilities to work with your products.
Mints & Hard Candies: The Perfect Pairing
When it comes to cannabis mints and hard candies, the AssurTin® is the perfect accessory. With an easy to open yet child-resistant mechanism, we found a way to bring that classic mint form factor to cannabis edibles.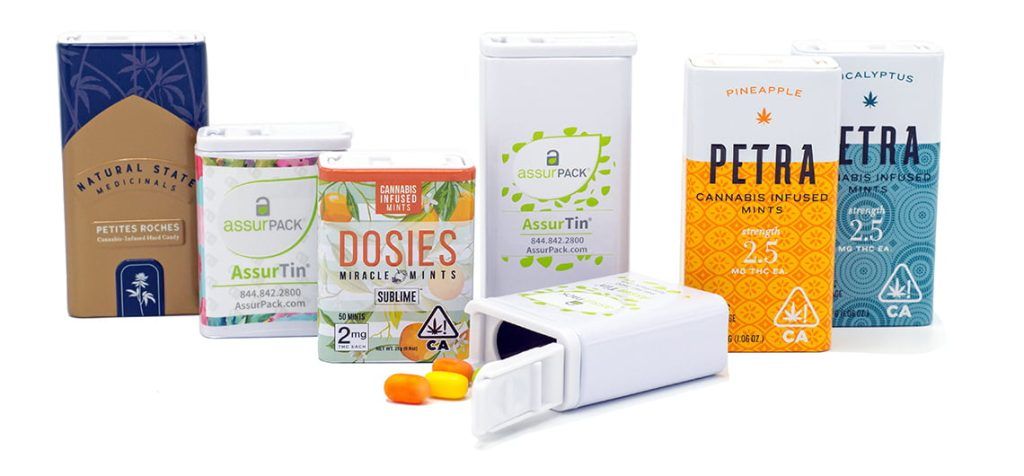 We offer different design options, from custom branding, labels, and embossing to shrink wrap for tamper-evident sealing.
Brownies & Chocolates: Baked to Perfection
For baked goods, we recommend the AssurClam®. This child resistant clamshell is recyclable, cost-effective, and able to be customized to your brand and product specifications. If you're looking for an airtight option for cookies or brownies, the AssurCard® is a custom molded option that allows less material usage.
Pills: Tiny but Mighty
Like mints, we recommend using AssurTin® for all your pill packaging needs. This form factor makes your pills the most portable, stylish, and child-resistant format.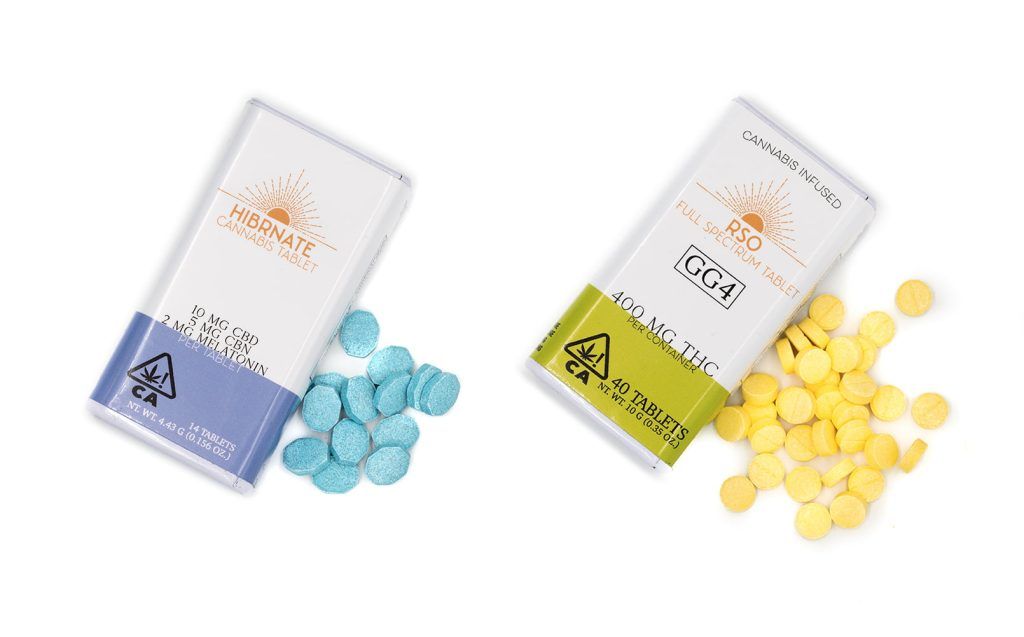 If you're looking for an equally effective child-resistant mechanism that is significantly more sustainable, consider using our SecurSlide BP®, a hybrid bioplastic matchbox made from 50% wheat resin. Sustainable edibles packaging will be your brand's way to pave a path into the future.
Drink Mixes: Elevated Beverages
A completely customizable approach ready for serialization, AssurPouch® provides a child-resistant pouch that's tough and protective yet easy to open. The corner-opening mechanism allows easy access and pouring of your mixable powders.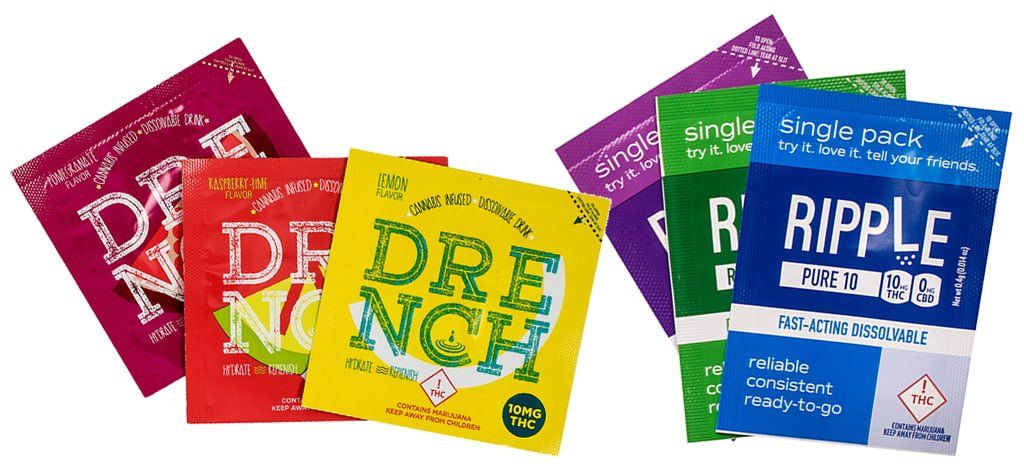 AssurPack is here to be your packaging partner. Contact us to request your free samples and get started today!
If you're at MJBizCon, come visit us at booth #6308 and let us help you make custom packaging solutions for your business!