Top 5 Cannabis Packaging Trends of 2021
November 12, 2020
As the saying goes, change is the only constant. And in the cannabis industry, you can expect unpredictable change at a break-neck speed for the foreseeable future.
Every year, regulations and trends shift. Strategies that worked in 2019 may not be feasible in 2021, and cannabis packaging that once stood out as unique and innovative may soon be passé or, worse, non-compliant.
At AssurPack®, we strive to stay on top of cannabis packaging trends to keep you compliant and top-of-mind with your customers. In this post, we give you a run-down of the trends to watch for in 2021 and what you can do to stay ahead of the crowd.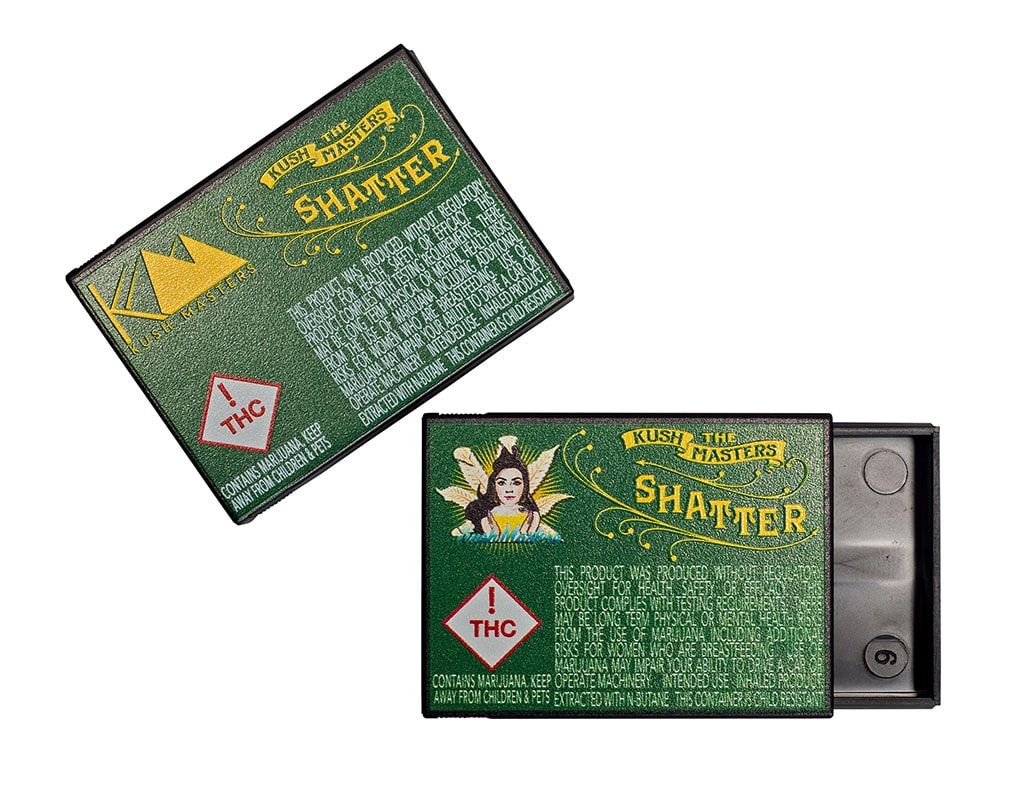 Cannabis Packaging Trend #1: Universal Compliance
Full-scale cannabis legalization is inevitable in the US. More than half of states have legalized some form of cannabis use. That's why ambitious entrepreneurs are selecting packaging that's child-resistant and 50-state legal now rather than later.
In the past, local packaging regulations were the only concern for cannabis product manufacturers. But today, it's better to take the long view and choose a packaging solution with robust CR features. That eliminates the need to re-envision your packaging when it's time to expand, and it protects you against regulatory change.
Pharmaceutical packaging technologies are well-established, as are child-resistance testing standards. There's no need for legislators to reinvent the wheel. Expect them to adopt pharmaceutical standards as a way to protect consumers (and their children).
AssurPack® offers nothing but stringently tested, CPSC-certified packaging for cannabis products. Our patented designs are pre-tested and certified for pharmaceutical-level safety. Regardless of the packaging supplier you choose for your product, make sure their packaging meets the strictest child-resistance standards. It's the only way to ensure you'll be federally compliant when the time comes.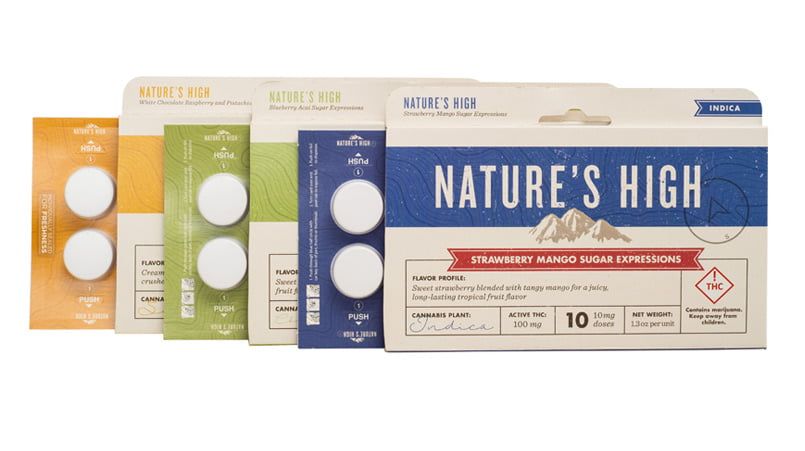 Cannabis Packaging Trend #2: Retro-Inspired Graphics
You've probably noticed a big change in the graphic elements of cannabis products in recent years. Consumers want well-branded products, not generic bottles and bags.
To respond, marketers are increasingly dressing their products with graphics similar to non-cannabis consumer goods. The ubiquitous leaf symbol of the old is slowly fading, giving way to the minimalist designs popular in other CPG industries.
Millennials are an important part of the cannabis audience and, apparently, retro-inspired typefaces and muted colors suit their fancy. Look out for under-saturated pastels, and clean, flat graphics. Serif fonts and bold ampersands are a favorite, as are illustrations that convey a hand-made artisanal touch.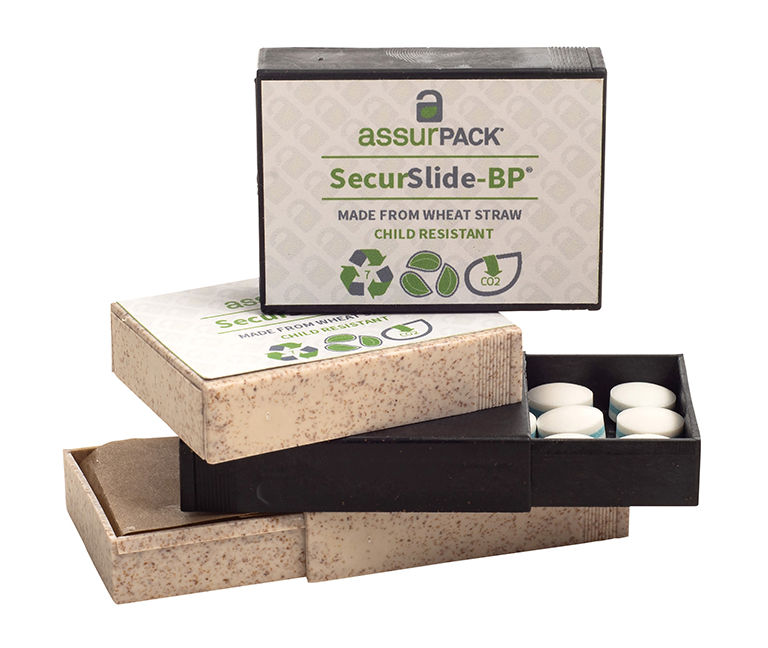 Cannabis Packaging Trend #3: Sustainable Cannabis Packaging
Environmental awareness is a natural extension of the cannabis industry's tree-hugging roots. And consumer research tells us that sustainability influences purchasing decisions regardless of the product type, particularly among younger people. Recycled and recyclable materials will increase in popularity, as will brands that emphasize their commitment to the environment.
At AssurPack®, we strive to use sustainably harvested paper goods and recyclable plastics whenever possible. Our designs — such as the SecurSlide® — promote reusability, which is the ultimate way to keep plastic out of our landfills and oceans.
In fact, we're introducing bioplastic designs whenever possible. The SecurSlide® is now available in a bioplastic as the SecurSlide® BP. The new design blends wheat resin with conventional plastic to reduce emissions by approximately 50%. If you're ready to "go green," it's a great way to align your packaging with your ecological intentions.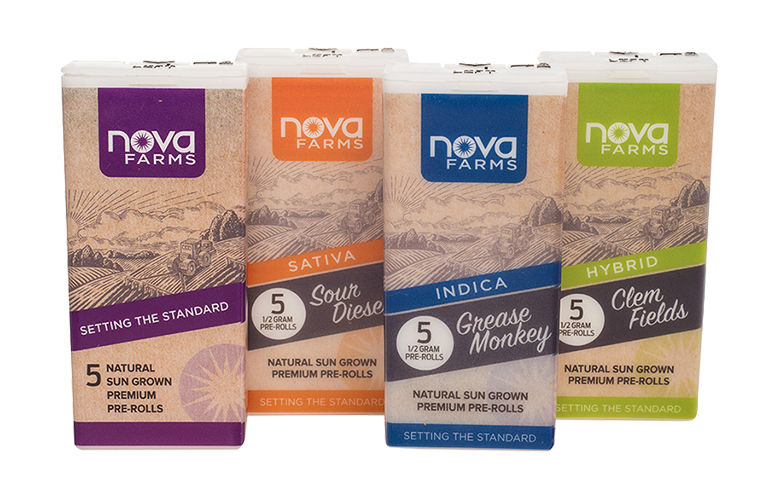 Cannabis Packaging Trend #4: Product Serialization
Counterfeiters have discovered a lucrative new target: cannabis. When a counterfeit product sells under your brand name (in look alike packaging), it does more than undercut your profits. It damages your brand — you might even be liable for injuries associated with "your" products!
Pharmaceutical companies — particularly narcotics manufacturers — have been hit hard by international counterfeiters. In turn, the FDA now requires serialized codes to verify a product's authenticity. Data-system companies jumped to meet the need for better tracking with a variety of overt and covert authentication methods.
These authentication technologies may be readily visible on the package, such as unique source codes, holograms and serial numbers. Or they may be covert techniques that only authorities can reference, like UV-sensitive inks and chips embedded in the actual products.
You'll see an increasing number of these track-and-trace technologies coming to cannabis in the years ahead. Serialization requires a data-heavy approach, but it assures your customers that they're getting the real thing.
Serialization also helps with marketing. When consumers check their product's unique code number online, it's a chance for them to engage with your brand — even at the point of sale. If soon-to-be customers pull up your website at the dispensary counter, your advertising can influence their decision making.
Look for packaging with lots of real estate for serial numbers and holograms, like the AssurCard® or AssurPouch®. Both have great printing capabilities and both are produced in pharmaceutical packaging plants that already do this serialization work.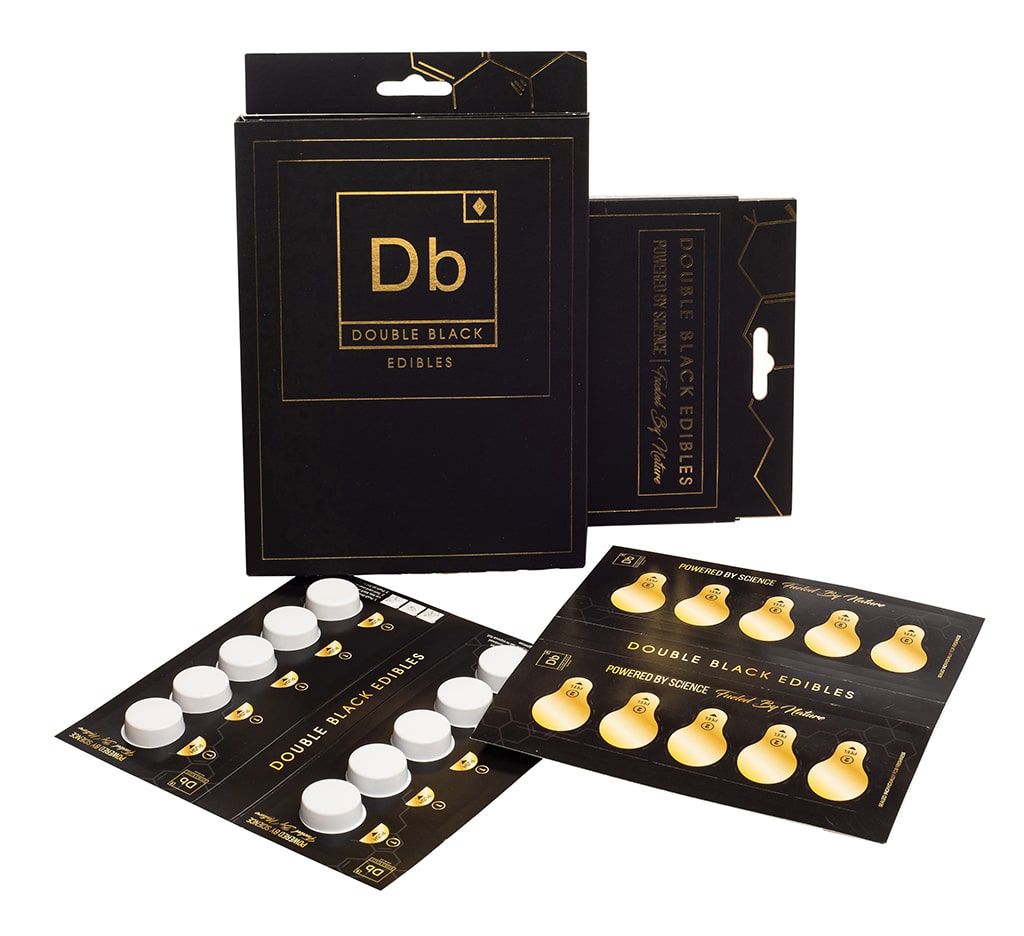 Cannabis Packaging Trend #5: The Need to Stand Out on the Shelf
The cannabis market is quickly nearing brand saturation, and smaller players are being elbowed out of existence. Now is the time to stake your claim to market share — by any means necessary.
There are several ways brands can stand out in the retail environment. The first is custom packaging. When your product is shaped differently than the rest, it catches attention. And when your packaging is specially shaped to match your product and branding, it distinguishes you from the crowd.
Upscale printing is another way to shine — literally. Metallic inks and embossing express your uniqueness, and they cost less than you might think. If you're not ready for custom packaging, advanced printing is a way to create a custom feel without the expense.
Yet another way to get noticed is with your secondary packaging and in-store displays. If your secondary packaging (i.e., the box in which you ship your product) can double as an attractive display, retailers are more likely to give your products special placements.
Are you ready to improve your packaging in the coming year — or years? If so, let's connect. Contact your AssurPack® representative today to see how we can help you improve your production speeds, lower your costs, and reach more customers — all while staying compliant with your state laws.