Welcome to MJBizCon 2022!
November 14, 2022
Previewing the big show with AssurPack's Nancy Gruskin Warner
Today, the cannabis industry is gathering at the Las Vegas Convention Center for MJBizCon®, the biggest-of-the-big conference and expo for manufacturers, cultivators, retailers, inventors, investors, movers, shakers—and packagers. AssurPack will be on the exhibit floor showcasing our full array of innovative packaging options to the 35,000+ industry professionals who are expected to attend.
On the eve of MJBizCon, we sat down with AssurPack CEO and Founder Nancy Gruskin Warner to see what she forecasts for this massive four-day event.
Hi, Nancy. We know that AssurPack is very selective in attending conferences and expos. Why do you attend and exhibit at MJBizCon?
MJBizCon is the most highly regarded and well-attended trade show in the cannabis industry. The attendees, whose roles range from top execs to support staff, are very diverse in terms of geography and markets. They bring an array of needs for their unique products.
People look forward to the event every year because it's unmatched for information gathering and networking opportunities—and fun. They expect to see new things and make important decisions.
For us, MJBizCon is a great chance to connect with current, long-standing, and new customers and to network with other exhibitors. This has helped us to deepen our understanding of the cannabis marketplace and the trends that are driving it.
How long has AssurPack been an exhibitor at MJBizCon?
This will be Assurpack's seventh year exhibiting. When we first started, it was at the Rio Casino/Convention Hall. We were one of a dozen or so packaging companies exhibiting. This year, there will be more than 1,400 exhibitors in total, 263 of which are packaging pros.
Especially in a fast-changing industry like ours, national conferences and expos play a vital role. Do you think that coming out of COVID-19 has heightened interest this year?
No doubt. We're expecting a record turnout. Last year we were wearing masks and still recovering from COVID. The current mood, while cautious, has lifted. I recently attended the Pack Expo in Chicago. It's the largest packaging trade show and there were over 45,000 attendees. People are hungry to get out and see new innovations in the cannabis industry and catch up with old friends and colleagues. There's a lot of buzz about innovative products and sustainable packaging, which is exciting for AssurPack.
What products will AssurPack be showcasing at MJBIZCON?
We will be exhibiting our full product line of both custom and standard (stock) cannabis packaging. We're focusing on our new air-tight packages for pre rolls and edibles. For one example, our easy-open AssurSeal® leads the industry in freshness assurance; it wins the highest air-tightness rating in laboratory tests.
Whether it's AssurCard® blister packs or AssurPouch® single-use pouches, or our new SecurSlide® PE liners, we design cannabis packaging for freshness, child safety, and sustainability.
What is AssurPack doing for sustainability?
We're now using an additive in all of our SecurSlide® and AssurSeal® lines of packages that speeds up the degradation of the plastic in any landfill environment. It costs a little more but the value is immeasurable.
I want to emphasize that we do not pass this cost increase to our customers. It's our investment in our future as a company that genuinely values sustainability. This is what responsibility in packaging has to look like now and in the future.
Prioritizing sustainability ensures that our customers' inventory stays fresher and lasts longer. Fresh products build brands.
Where can we find AssurPack at MjBizCon?
This year the expo is divided into multiple categories to make it easier for attendees to navigate and locate the companies they want to visit. Within the Processing, Packaging, and Lab Services Pavilion, there will be a special section for 263 packaging companies.
As much as we would like to be the only packaging company in the row, we applaud the new category organization. It will certainly enhance the experience for attendees.
We're at Booth 7826, right on the middle aisle. Stop by to see us!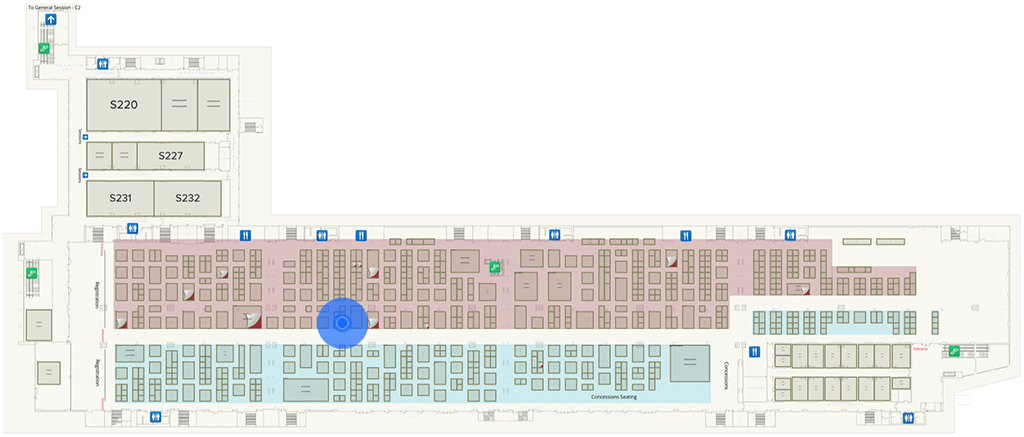 Any advice for first-time attendees?
MJBizCon can be overwhelming. Newcomers should plan out their days. Make sure to note the companies you'd like to visit so you're sure to take in all the conference and expo has to offer. And enjoy! Our industry is an exciting place to be.
Thank you, Nancy. See you at the show!
MJBizCon runs from November 15-18th at the Las Vegas Convention Center.
If you'd like to attend MJBizCon and haven't yet registered, AssurPack offers a discount code. Be our guest and take 10% off your registration.